I specialize mainly in business law, focusing on comprehensive legal support for clients during business negotiations and adjustment of related contractual relationships. I assess the risks of a particular transaction in order to minimize negative impacts on client's business.
I have significate experience with drafting of various types of contracts, such as contract for work, sales contracts, brokerage contracts, contracts of purchase of leased object, mandate contracts, rental contracts, cooperation agreements, non-disclosure agreements, as well as international standard terms and conditions for the construction of works (FIDIC). This experience includes, in particular, the drafting of contracts, the preparation of opinions to submitted drafts of contracts, the legal analysis of existing contracts, the revision and commenting of submitted drafts of contracts, as well as the representation of clients in the
contractual process.
I have provided legal advice during the implementation of international projects and projects financed through BIDSF (The Bohunice International Decommissioning Support Fund), I have also commented on the contractual documentation as well as the tender documents related to the implementation of the public procurement under the Rules of Procurement Policies and Rules of the European Bank for Reconstruction and Development.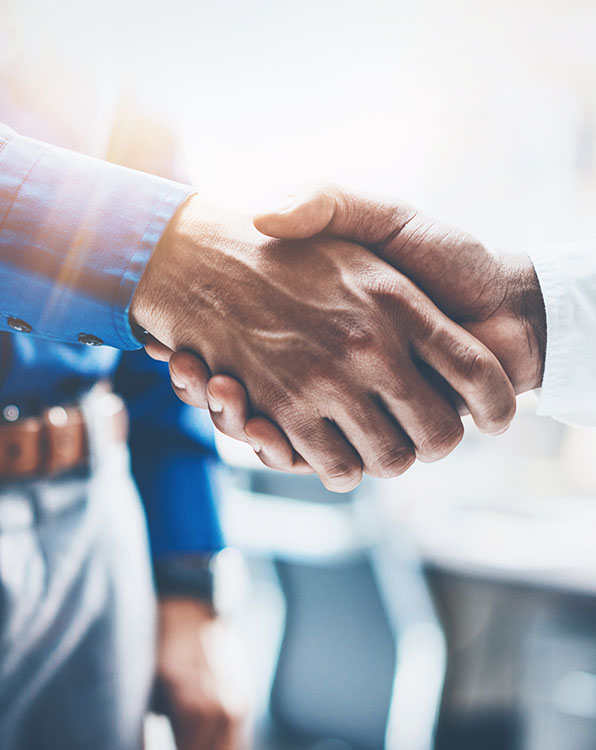 The legal advice provided includes in particular:
consultation and participation in internal meetings with the client;
preparation of and participation on business negotiations with my clients´ current or future business partners within the territory of the Slovak Republic and abroad;
analysis of possible legal risks, drafting of opinions and recommendations on how to eliminate risks;
comprehensive legal counselling with contract drafting and/or commenting on submitted drafts;
claims for damages due to breach of a contract;
debt recovery;
claims for damages;
preparation of, creation of and commenting on sample documentation;
assistance with and preparation of documentation in connection with changes and terminations of contractual relations — annexes to contracts, settlement agreements, debt takeover agreements, termination of contracts, withdrawals etc.;
representing clients in litigations as well as in extrajudicial negotiations.
JUDr. Marek Kundrát provided legal services to STRABAG Pozemné a inžinierske staviteľstvo s. r. o. He always represented the best interest of the company, acted efficiently, responsibly, and reliably, while providing legal services, he demonstrated logical and analytical thinking, as well as flexibility.
"I have been very satisfied with the legal services of JUDr. Kundrát since the very beginning. I particularly appreciate the fair, professional approach and flexibility and tailor made solution I needed. Throughout the process, I have been informed about all the steps and potential complications without being overwhelmed by unnecessary information. I look forward to our further cooperation."
"A thorough, knowledgeable and humble lawyer who goes the extra mile till desired results are achieved. Definitely my single stop legal service provider for many years to come. Excellent experience and highly recommended."
"The cooperation with the doctor was very constructive and professional, he is an experienced lawyer. First of all, I appreciate his proactive approach and analytical thinking in choosing a strategy for individual legal cases. I recommend working with him."
"I would like to take this opportunity to thank Mr. Marek Kundrát for advice and assistance in drafting and commenting on several contracts that we needed to solve urgently in the company. In a short period of time, he prepared contracts for us and personally went through the individual amendments to the contracts with us. We are extremely satisfied. Seriousness, expertise and a human approach are the main reasons why we will work together for a long time. We can only recommend."
" JUDr. Marek Kundrát provided legal advice to our company mainly in the field of contractual agenda. He drafted legal analyses and opinions; prepared, drafted and commented on contracts and legal documents; provided legal advice on the implementation of international projects and BIDSF projects (The Bohunice International Decommissioning Support Fund), participated in the preparation, creation and commenting of sample working documentation and internal guidelines (work regulations, guidelines in the field of occupational safety and others) and also participated in business negotiations, communicated with business partners and public authorities. In providing legal services, he demonstrated logical and analytical thinking, as well as the ability to make decisions and take responsibility for them. He always represented the interest of the company and acted according to the needs of the company, responsibly and reliably."
"I use Marek Kundrát's services regularly, as I've been convinced of his highly professional and discreet approach since the beginning. He always managed to help us very quickly with various services – from the establishment of a civic association, limited liability company, business conditions for e-shop, as well as with various types of contracts. That is why I will use his services in the future and especially recommend him to others interested in legal services."
"JUDr. Marek Kundrát provided legal advice to our company in the field of contractual agenda, in particular, he drafted legal analyses, commented on the contractual documentation as well as the tender documents related to the implementation of the public procurement under the Rules of procurement policies and rules of the European Bank for Reconstruction and Development, and in the course of this process also communicated on behalf of our company with representatives of the European Bank for Reconstruction and Development."
"I was always very satisfied with the services provided by Marek Kundrát. I appreciate the prompt communication, responsible approach and professionalism. JUDr. Marek Kundrát always helped me and advised if there were any questions from my side. I thank him very much and I recommend his services."
"Mr. Kundrat offers high quality legal services in several areas. Cooperating with him is always easy, quick and to the point. Using a set of basic questions, he can immediately identify the issue and subsequently is able to determine the next steps. He tries to save the clients time and thus his money in the best way possible with consideration to the actual situation. With his experience, it takes only a little time until he can propose the best course of action, usually he can make a concept right after getting familiar with the case. With more complex cases, where a certain degree of case study is required, he can get familiar even with a high complexity case and he can propose specific and matter of fact actions. His big advantage is that he can adapt to the demands and the thinking of the client, as well as his stance towards the whole case. I really appreciate that he is also able to consult various issues even in a non-formal atmosphere, if the client does request this."
"Mr. Kundrát provided legal advice to our company in the field of contractual agenda, in particular in the process of due diligence, drafting and commenting on contractual documentation relating to the transfer of a business interest; represented our company in commercial negotiations as well as in negotiations on the out-of-court settlement of disputed monetary claims. He also provided us with legal services in drafting and commenting on the contractual documentation relating to the transfer of shares."
"I have been using legal services of Mr. Kundrát from the beginning of his law practice. Whether it was a set-up of a company, legal advice or a drafting or revision of various types of contracts, his approach was highly professional and always prompt, which is not standard among layers. I can only recommend his work in any case."
"Our company used legal services of Mr. Kundrát in the process of setting up a limited liability company in Slovakia. Since the very beginning he provided us with comprehensive legal overview and I would like to stress that he always patiently answered many of our questions. Thanks to him, the whole process was successfully managed."